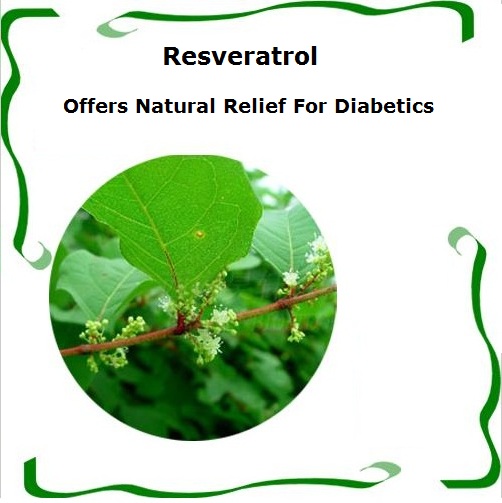 Latest clinical study shows resveratrol helps to improve arterial stiffness and reduce oxidative damage in diabetics.
Resveratrol is a polyphenol.  Resveratrol has powerful antioxidant and anti-inflammatory properties.  It has been widely publicized for its cardiovascular health benefits and stimulation of the SIRT1 enzyme that is responsible for the growth of new mitochondria (the engines of cells) that increase the metabolic rate, which has been found to aid weight loss, increase endurance and help slow the aging process.
Resveratrol also activates sirtuins, which are the same proteins activated by caloric restriction and exhibits anti-atherosclerotic effects.
According to a study published in July 2017 in the International Heart Journal, researchers demonstrated the intake of resveratrol improved arterial stiffness and reduced oxidative damage in patients with type II diabetes mellitus (T2DM). This study consisted of 50 patients with T2DM. All participants received either a supplement containing 100 mg of resveratrol or a placebo tablet for 12 weeks.  Researchers assessed body weight, BMI, a comprehensive metabolic panel, HbA1c, lipid profile, oxidative stress markers, blood pressure, and cardio-ankle vascular index (CAVI). All patients followed the same diet and exercise routine.
After 12 weeks, the CAVI and systolic blood pressure significantly decreased in the resveratrol group compared to the placebo group. An increased CAVI is associated with cardiovascular disease, stroke and vascular dysfunction, and is a predictor of a future cardiovascular event independent of other traditional risk factors. D-ROMS, which is an oxidative stress marker, also decreased only in the resveratrol group.  Furthermore the study found resveratrol decreased reactive oxygen species production in vascular endothelial cells. Oxidative stress is elevated in chronic disease such as obesity and diabetes.
These results therefore support resveratrol supplementation as a strategy for mitigating arterial stiffness and reducing blood pressure and oxidative damage with patients who have type II diabetes.
Resveratrol is 250 times more effective when taken by buccal and intraoral delivery (absorbed through the oral mucosa (tissues which line the mouth). Its best source comes from Japanese knotweed (also known as polygonum cuspidatum). See reference links below.
All Stem Cell Worx products are delivered by intraoral application (spray in the mouth) and they contain a pure, 99% trans-resveratrol from Japanese knotweed.  For further details click this link:  www.stemcellworx.com
Sources:
Imamura H et al. Resveratrol Ameliorates Arterial Stiffness Assessed by Cardio-Ankle Vascular Index in Patients With Type 2 Diabetes Mellitus. Int Heart J. 2017 Jul 13. doi: 10.1536/ihj.16-373.
https://en.wikipedia.org/wiki/Resveratrol